Zodiac Pool Equipment & Supplies for Dallas, DeSoto & Allen
With a 100-year legacy of innovation excellence, Zodiac delivers innovative products under the following leading brands: Polaris®, Jandy® Pro Series, and Zodiac®. Our best-in-class consumer products are the #1 choice for millions of pool owners and professionals worldwide, and with an expansive product line, we deliver the most technologically advanced, energy-efficient, durable, and reliable pool and spa products available for our customers.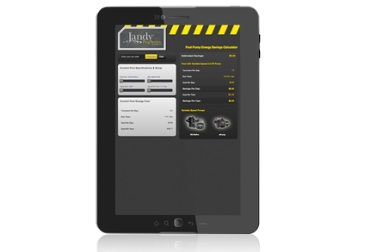 Click here to view the Zodiac Pool Calculator
 the potential cost and energy savings of your pool and spa system, and determine the best products for your backyard using our dynamic web-based calculators. Simply input the information specific to your setup to see custom results and product recommendations.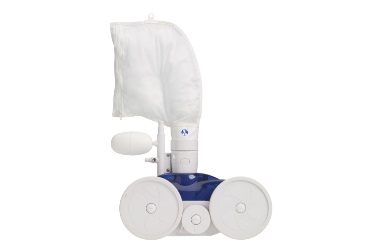 Polaris Vac-Sweep
Our most popular automatic pool cleaner!
The Polaris Vac-Sweep 280 pressure-side pool cleaner works in all inground pools and requires a booster pump. It is powered by double jets, providing greater vacuum power and faster cleaning (3 hours or less).
The Polaris 280 easily connects to a dedicated pressure line and sweeps, scrubs, and vacuums all surfaces of the pool. The pressure cleaner is equipped with a single chamber filter bag where it captures large debris such as leaves, acorns, pebbles, and other small to large debris. Its unique filter bag removes debris before it reaches your pump basket or filter, prolonging the life of your filtration system.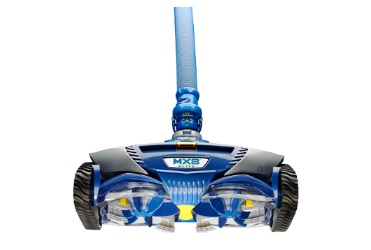 The Zodiac MX8 and the NEW Zodiac MX6 is ready to battle your pool's toughest dirt and debris. The single and dual cyclonic suction enables the MX6 and MX8 to move faster and deliver unsurpassed vacuum power, while requiring 30% less flow. Its ultra efficient design requires less flow than any cleaner in its class for maximum energy savings. Best choice for solar, 2-speed, and variable-speed pumps.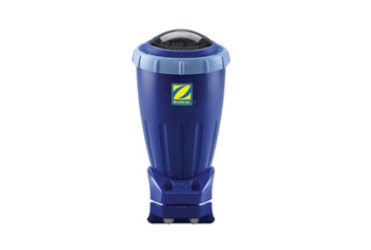 Nature Mineral Technology
Natural minerals, such as silver and copper, have been used for thousands of years to effectively control bacteria, algae, and other contaminants. Jandy Nature2 brings the benefits of these proven elemental ingredients to create cleaner, clearer pool water while reducing the potential for common discomforts and unpleasant odors.
Jxi Heaters by Zodiac
The Next Generation in Gas Heating Technology
Zodiac JXi gas heaters are more compact, more efficient and exceed environmental standards for Low NOx emissions.
Lower emissions mean you can enjoy your pool with confidence, knowing your pool equipment is designed with the environment in mind.
Jandy Pro Series line of electric heat pump heaters deliver maximum energy and efficiency. Working efficiently, heat pumps absorb free heat from the air and transfer it to the water, making the heating process ecological and cost effective.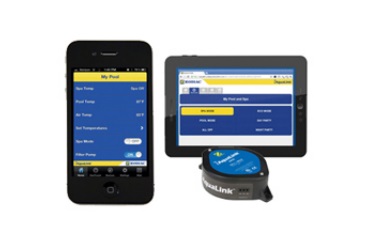 iAquaLink allows you control your pool anytime, anywhere. Using our free app for your smart phone or web-connected device, you can control all the elements of your pool or pool/spa system, even when you're on the go. iAquaLink can be used on more mobile device platforms than any other pool control system.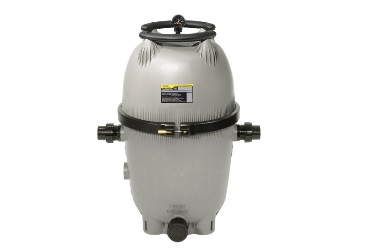 CS Cartridge Filter
CS Series Cartridge filters – Superior Clarity at Half the Size.
Our filter design takes advantage of the filter's total surface area, providing you with the clearest possible water. Enjoy the clear sparkling water of your pool and spa while the CS filter is working for you. The new CS filter is designed to work more efficiently with other Zodiac products. This filter is equipped for high flow rates and optimum hydraulic performance. CS cartridge filters are constructed of durable, corrosion resistant, heavy duty high-tech polymeric materials for long-lasting performance.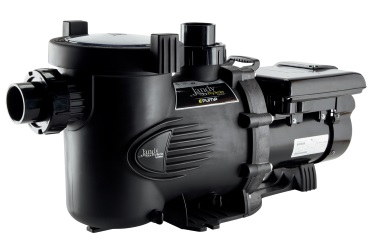 ePump™
Energy Efficient Built-in.
Jandy Pro Series pumps are more powerful, more efficient, and quieter than ever. They are the heart of the Zodiac system, providing the hydraulic power for pool and spa equipment. Jandy pumps will easily operate the filtration system, spa jets, in-floor cleaning systems and any special enhancements to your pool, such as waterfalls, fountains and infinity edges. The ultra-efficient variable speed pumps consumes 85-90% less energy versus single-speed pumps. This is an energy savings of hundreds of dollars per year.
WaterColors LED Lights
WaterColors LED energy-efficient pool and spa lights.
Zodiac Pro Series WaterColors LED color pool and spa lights bring a palette of colors to your backyard paradise for a truly unique atmosphere. Operating with less than 50 watts of power, LED lights will reduce energy expenses by up to 90%, while providing up to 50,000 hours of lighting. Whether swimming or just lighting up the night, you'll enjoy an endless display of brilliant, beautiful color.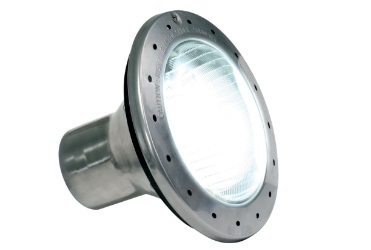 White Light
Light up the night with Zodiac Pro Series White pool and spa lights. Illuminate your pool and spa for an evening swim, backyard entertainment and added safety.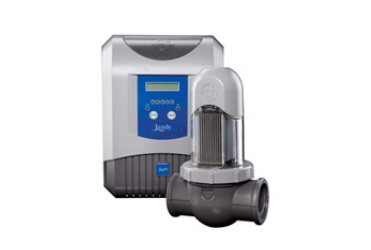 Jandy Saltwater chlorinators are proven and reliable using "state of art" solid titanium plates and advanced LCD displays and power packs. Salt water pools are cost effective and easy to maintain giving you and your family more time to enjoy the soft, silky water, free of the annoying and harmful effects of conventional chlorine.
We are so pleased with Crown Pools! From the time we walked in your store, had our very thorough consultation,...
Read More
Sean and Mary Ann
DeSoto, TX