Pool and Spa Retailer, Pool Supplies in the DFW Area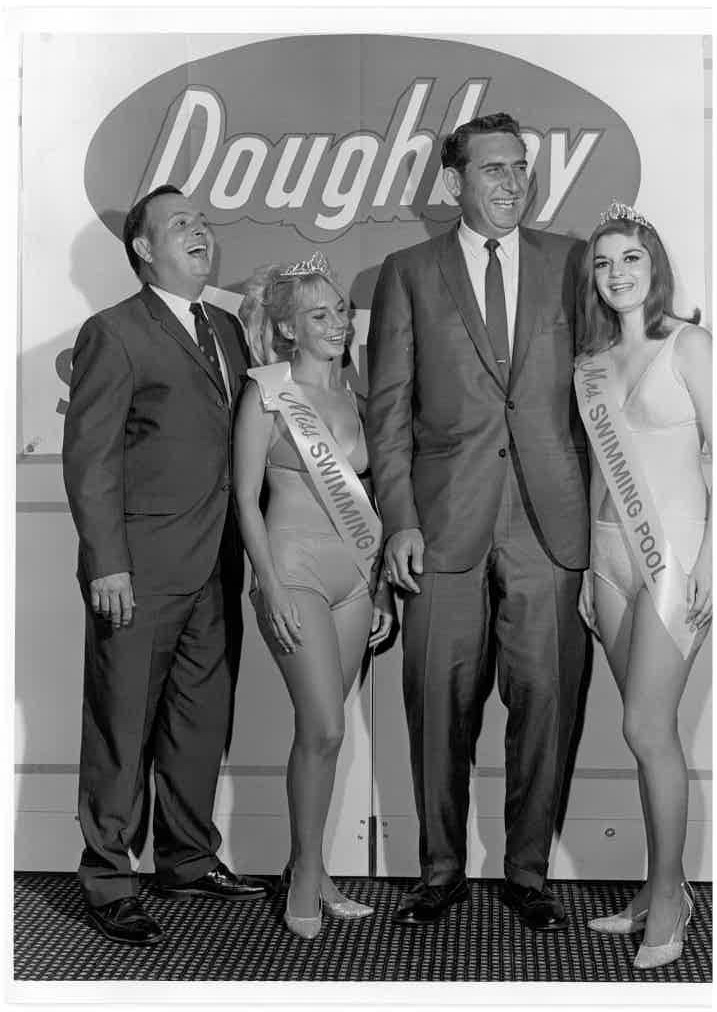 Arvel Wall pictured on the right
Our History
Family-owned and operated Crown Pools was established in 1972 by Arvel Wall, who had a very prestigious career as an engineer for Doughboy Pools. During his time at Doughboy, Arvel invented many of the key components that make the Doughboy patented pool stronger than any other above ground pool on the market today.
He opened Crown Pools to provide the Dallas area with a reliable pool and spa company that offered the community quality construction, reliable service and top of the line products, equipment and accessories.
Arvel's two sons, Max and Norris, helped expand the business throughout the '80s and his grandson, Brandon, joined the business in 1999. Today, Max and Janette Wall own and operate the DeSoto location, while Brandon owns and operates both the Dallas and Allen locations.
We take pride in our long-standing presence in the community, as well as our long-term employees who treat your pool as if it were their own, providing you with hassle-free pool ownership.
Our Dedication to You
With more than 45 years in business, Crown Pools remains dedicated to providing clients with superior customer service and care for the life of their pool – from initial design to long after construction and installation is complete.
We continue to offer clients an enjoyable experience that allows us to develop lasting relationships.
We are so pleased with Crown Pools! From the time we walked in your store, had our very thorough consultation,...
Read More
Sean and Mary Ann
DeSoto, TX