Crown Pools | Above Ground Pools Retailer in the DFW and surrounding areas

Crown Pools has been the top Above Ground Pool supplier in the DFW since 1972
. Our story in the industry started selling
Doughboy Pools
but now we offer a wide variety of brands, models, and types of pools.
Not only will we help you get the perfect fit when it comes to buying a new above ground pool, we also offer everything from chemical supplies, pools accesories, and even weekly service for above ground pools. Our trained staff members can help you deal with any problem when it comes to pools.
Why buy an Above Ground Pool?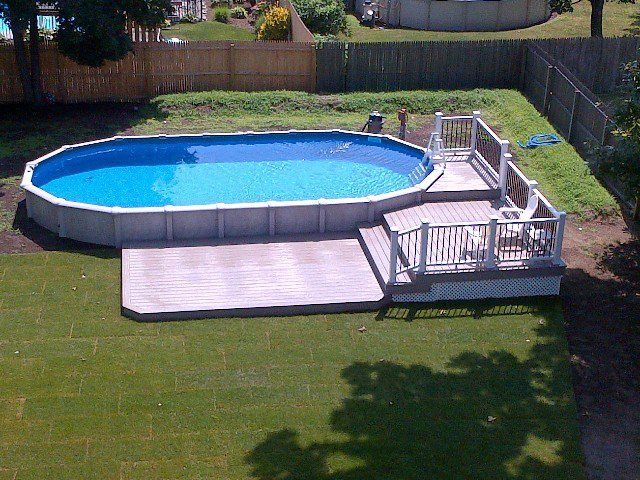 Having an Above Ground Pool is a great option if you're looking to create your own personal resort in your backyard, but without the big startup cost of an inground pool. They are very quick to install, and it only takes a couple of days compared to a multiple weeks or a few months for an inground pool.
These pools come in a variety of sizes, and you can choose between round shape or an oval shape. Being a less permanent pool you can take them down as fast as you can build them, but that doesn't mean they are not durable. With proper care this pools will last you multiple years and even decades.
Things to consider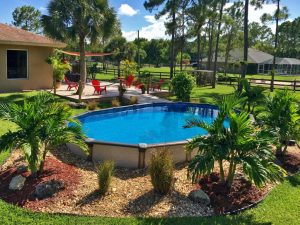 Install: These pools are fast and easy to install. Normal installation usually takes a couple of days, and you can bury an above ground pool 2 Ft.
Interior: They come with a liner in the inside, compared to plaster in a inground pool, the liner is very soft to the touch. It also comes in variety of colors and patterns to choose from.
Depth: Above ground pools have a typical depths of 48, 52, and 52 inches deep, which means that diving is not recommended.
Decking: Most people build a custom wood deck or composite deck around their above ground pools. That gives you a more personalized look and easy access to your pool.
Upgrades and Accesories: You can upgrade your pool with custom lighthing. hand rails, ladders, and even pumps that will save you electricity. At Crown Pools you will find a wide variety of options to make taking care your of your pool easy and fun.
We're looking forward to start your project and make the pool of your dreams a reality. Get in contact with us today or visit any of our 3 locations in Dallas, Allen and DeSoto, and don't forget that you can come to us for any of your pool needs.
Thank you for a beautiful pool & excellent service!
The Reels
We are so pleased with our pool and the service from Crown Pools! We initially did a phone consultation and...
Kristi
Kaufman, TX
We bought our first above ground pool about a month ago from your DeSoto,TX store. I would like to say...
Johnny
Red Oak, Texas
I just want to let you know how happy I have been with my pool purchase in 2001 and the...
George
Allen, TX
I just wanted to let you know we are extremely happy with our Crown Pools. Buying the 41x 21 sized...
Tom
Lucas, TX
We have now had our Doughboy Pool for almost a year now and I can tell you that we have...
Albert & June
Allen, Texas
I am writing to express my thanks for the assistance from one of your employees, Amanda, You need to know...
Carri
McKinney, Texas
l am totally amazed with my experience this past week. I cannot to tell you how "painless" the process of...
Pam
Allen, TX
I have thoroughly enjoyed the pool. It looks very nice and is very relaxing. I would recommend your pools to...
Dennis H.
We are so pleased with Crown Pools! From the time we walked in your store, had our very thorough consultation,...
Sean and Mary Ann
DeSoto, TX