Crown Pools | Above Ground Pools Retailer in the DFW and surrounding areas

Crown Pools has been the top Above Ground Pool supplier in the DFW since 1972. Our story in the industry started selling Doughboy Pools but now we offer a wide variety of brands, models, and types of pools.
Not only will we help you get the perfect fit when selecting a new above ground pool, we also offer chemical supplies and accessories for above ground pools. Our trained staff will help you solve any problem with your pool.
Why buy an Above Ground Pool?
An Above Ground Pool is a great option if you're looking to create your own personal resort in your backyard, but without the big startup cost of an inground pool. They are very quick to install, and it only takes a couple of days compared to a multiple weeks or  a few months for an inground pool.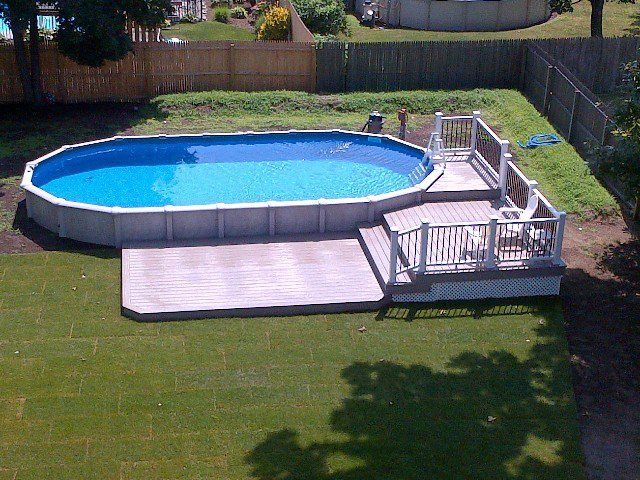 These pools come in a variety of sizes, and you can choose between round shape or an oval shape. Being a less permanent pool you can take them down as fast as you can build them, but that doesn't mean they are not durable. With proper care this pools will last you multiple years and even decades.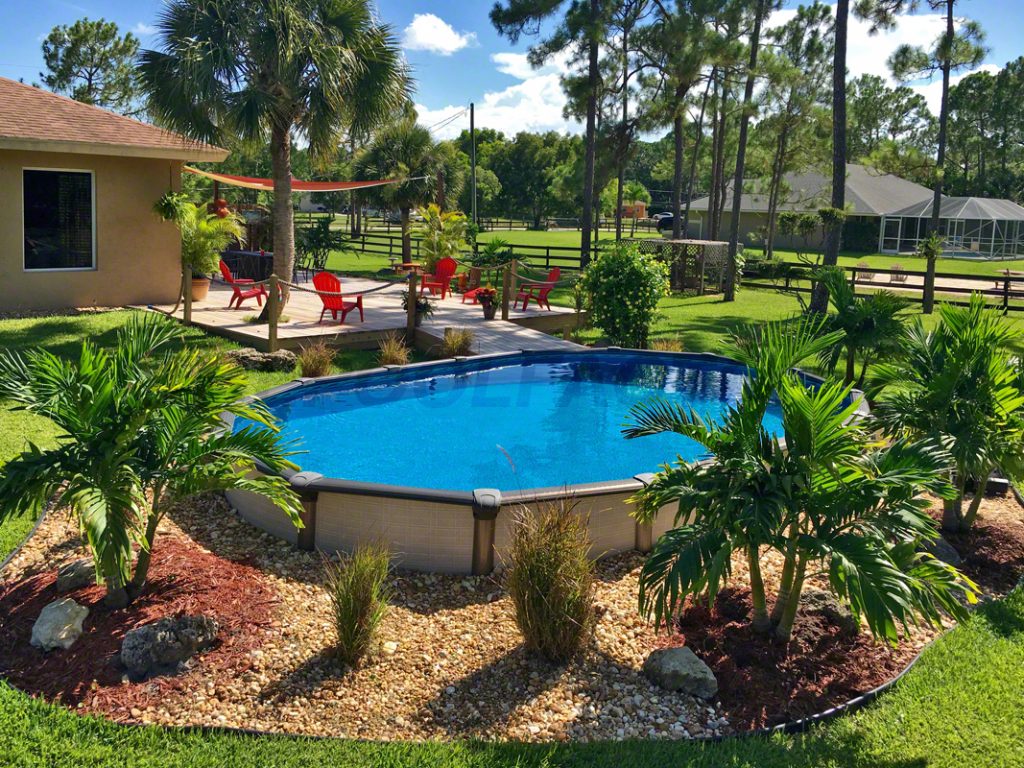 Request Special In Store Price
Things to consider
Install: These pools are fast and easy to install. Normal installation usually takes a couple of days, and you can bury an above ground pool 2 Ft.
Interior: They come with a liner in the inside, compared to plaster in a inground pool, the liner is very soft to the touch. It also comes in variety of colors and patterns to choose from.
Depth: Above ground pools have a typical depths of 48, 52, and 52 inches deep, which means that diving is not recommended.
Decking: Most people build a custom wood deck or composite deck around their above ground pools. That gives you a more personalized look and easy access to your pool.
Upgrades and Accesories: You can upgrade your pool with custom lighting. hand rails, ladders, and even pumps that will save you electricity. At Crown Pools you will find a wide variety of options to make taking care your of your pool easy and fun.


We are so pleased with Crown Pools! From the time we walked in your store, had our very thorough consultation,...
Read More
Sean and Mary Ann
DeSoto, TX