Chemicals
We Carry poolife® , Baquacil®, BAQUA Spa® and Brilliance® for Spas Brand Chemicals

Crown Pools is dedicated to providing our Dallas, Allen & DeSoto customers with the very best swimming pool and hot tub chemicals on the market. That's why we carry poolife® Exclusive Pool Care Collection, Baquacil®, BAQUA Spa® and Brilliance® for Spas brand chemicals. The health, quality and clarity of your pool and hot tub water is our number one concern, and we're confident the innovative products from these brands will keep your water crystal clear and clean. For more information about these fine brands or products, please read on or stop by one of our showrooms to learn from the Crown Pools professionals.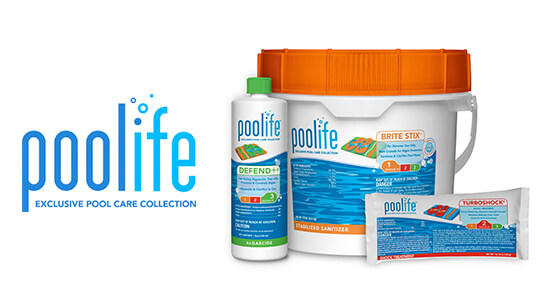 With the poolife® Exclusive Pool Care Collection, it's not just a pool… it's a lifestyle. The poolife® brand offers a full line of premium pool care products and systems that make pool care simple. Get the most out of the swim season by spending less time on pool maintenance. Have a Happy Pool. Happy Life.® with poolife®.
View Products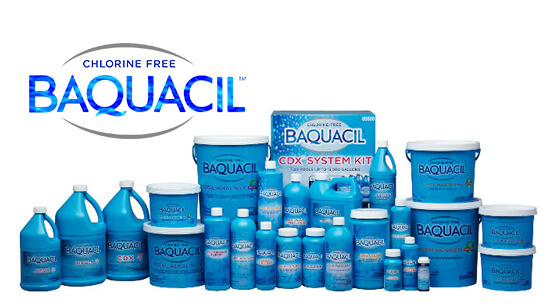 The BAQUACIL® Pool Care System is an innovative chlorine-free system that protects your pool against bacteria and algae. Gentle to the skin, eyes and hair, the BAQUACIL® brand lets you feel secure in knowing you're not only doing something good for your pool, but good for your family, too.
View Products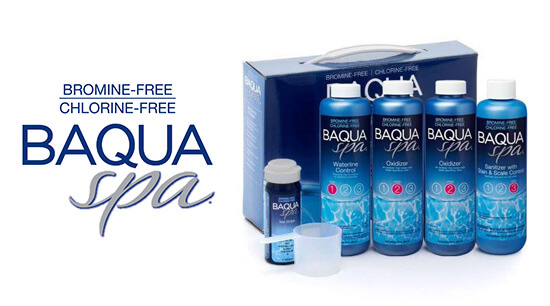 Spa care simplified, your time multiplied! That's the advantage of a chlorine-free, bromine-free BaquaSpa® system for your spa care routine. When you add it all up, the results are always the same – water that feels fresh and soft on your skin in mere minutes. Start spending less time on your spa and more time in it with BaquaSpa®!
View Products
Experience brilliantly clear water with less odor and irritation to skin and eyes with the Brilliance® for spas system. In just 3 easy steps, this bromine-based spa care program produces clean, clear water.
View Products
Minerals Are Better Than Salt
The ClearBlue pool ionizer hooks into your pool filtration system and releases microscopic mineral ions which control bacteria and algae. This allows you to reduce the chlorine, algaecide and other chemicals by up to 90%1. The ClearBlue Ionizer costs less than a salt chlorinator and ClearBlue pools are less effort to maintain than traditional chlorine or salt water pools.
Perfectly Balanced
Chlorine and salt chlorinators affect the pH balance of the water. This means you constantly have to adjust the balance up or down using chemicals. ClearBlue mineral ions are completely neutral and pH almost never needs adjusting.