Inground Pools
Crown Pools | Pool Building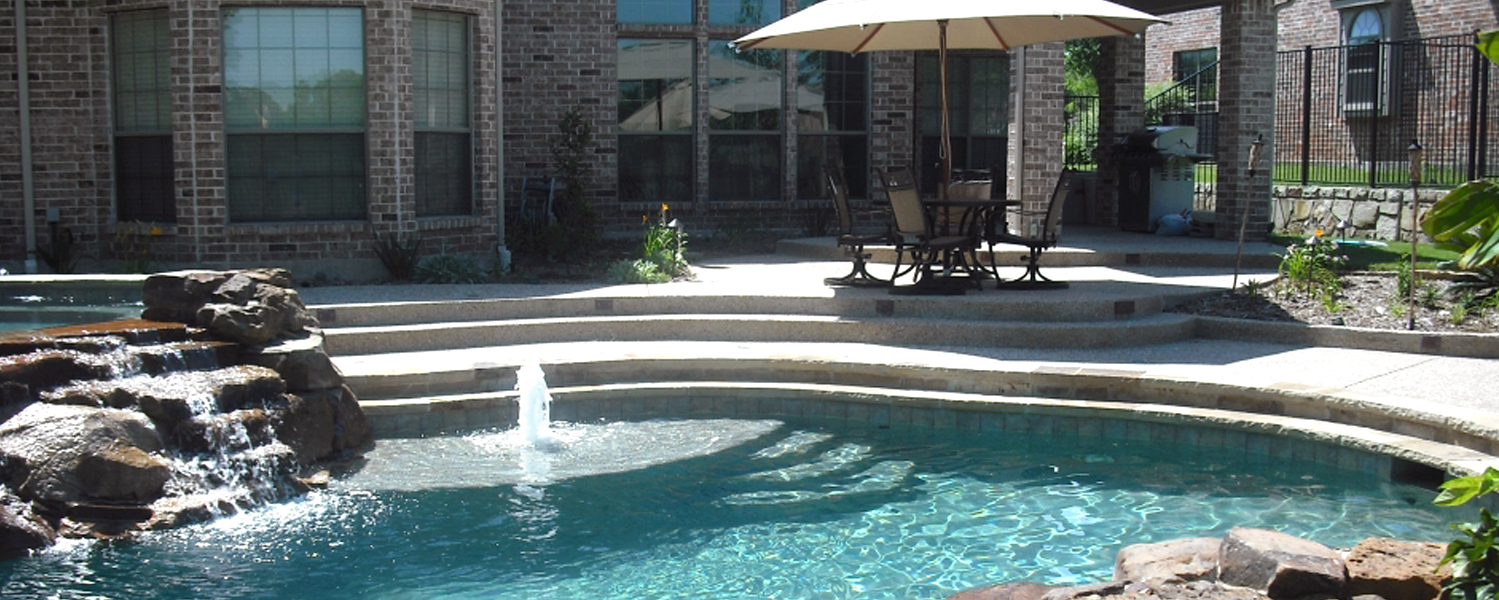 When you're thinking about giving your backyard a new look or a renovation, adding an inground pool is the best way to create a place for everyone in the family to enjoy for years to come. Crown Pools is here to make the process easy and smooth, with expert design, the best materials and professional technicians, you'll soon discover why we have being at the top of the industry for more than 45 years.
We work with two types of inground pools, Gunite Pools which can be 100% custom build, and the Vinyl Pools with an excellent value, easy to install and different shapes to choose from.
Our philosophy is to create the pool of your dreams, and the perfect area that blends with the natural environment of your backyard. A personal resort where you and your family can enjoy every moment.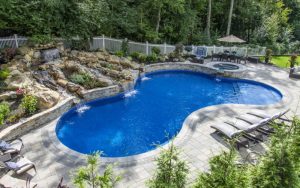 Before you decide what type of inground pool you want, give us a call or visit one of our convenient locations in Dallas, Allen and DeSoto. We count with professional designers to help you plan your project and find the perfect fit when it comes to equipment, styles, outdoor areas and more.
There's a lot variables when it comes to building a new pool from dealing with ground excavation and unlevel areas, to clearing trees, plants and other obstructions in the backyard. Whatever the challenge ahead you can be sure we can handle it.
Now let's talk about a few things to consider before start building a new inground pool.
There's two things to consider when building a new inground pool, the size and the material. You can choose to build a Gunite Pool or a Inground Vinyl Pool. Think about how many people are gonna be swimming, including friends and family. And of course of your gonna be limited by the size of your backyard, but with a custom design from Crown Pools your pool will become a dream come true.
Have in mind the existing trees and plants that are in the way of the new pool, they may need to be removed or replaced.
Customize your pool, and don't forget about the options on spas, diving pools, and pool equipment.
Gunite Pools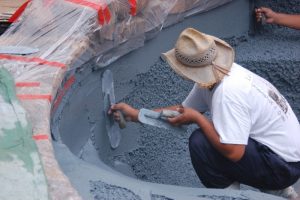 A lot of people choose to have a gunite pool. This type of pool is highly durable and is also 100% customizable. This is a concrete pool with a rebar framework that is sprayed in and build to last. With the versatility or a gunite pool we can make your backyard paradise a reality and with a big flexibility of materials you can customize your swimming pool to your budget.
Click here to know more about inground gunite pools and the options available for you, our design team is ready to answer any of your questions and make your personal resort a reality.
Vinyl Pools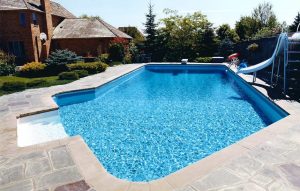 The inground vinyl pool is a great option when you don't want to spend a lot of money to get a great ingound pool. This type of pool is very flexible and cannot crack like a concrete pool, your liner makes the pool smooth and you can choose from a wide variaty of designs, shapes and sizes. And just like in a gunite pool you can add different features like spas, decking, waterfalls, and even a pool heater.
Click here to know even more about inground vinyl pools and the designs we offer, let the professionals from Crown Pools take care of you and learn why we are the DFW favorite since 1972.
We're looking forward to start your project and make the pool of your dreams a reality. Get in contact with us today or visit any of our 3 locations in Dallas, Allen and DeSoto, and don't forget that you can come to us for any of your pool needs.